50,000,000 STELVIS.COM FANS CAN'T BE WRONG
Josh Ritter: Sermon on the Rocks
The Healing Power of Song: Alison Krauss and the Cox Family
Jesse Malin, a Punk Prodigy: Paying homage to the Ramones in new album
Sibling Harmony, even if they'r not -Emmylou Harris & Rodney Crowell
3-D Jazz - Hayes Greenfield in the next dimension http://blogs.wsj.com/speakeasy/2015/07/17/the-visceral-experience-of-the-minimus-3d-arkestra/
Anderson East - Neo Classic Soul
Larry Campbell & Teresa Williams:
The Sad, Sweet Songs of John Moreland
They aint makin characters like Kinky anymore
Billy Joe Shaver: Willie Nelson calls him country's greatest living song writer. The man who wrote the songs - Honky Tonk Heroes - that made Waylon Jennings famous
Dale Watson's Top 5 Trucking' Songs
ANATOMY OF A SONG: Eve of Destruction- A pop song like no other. Barry McGuire, Wrecking Crew drummer Hal Blaine and composer PF Sloan discuss the making of the controversial No. 1 song
Belfast Noir: Stuart Neville and Lee Child say why Troubles-torn Belfast has overtaken Scandinavia as the go to setting for noir crime fiction
Last year Doug Seegers was living under a bridge in Nashville and singing on the streets for tips. Now he has a new album, a website, a Beverly Hills booking agent - and a huge fan following in, yes, Sweden:
THRILLER: What if the murder victim in the thriller you're reading turned out to be you?
Deon Meyers: A crime fiction cop who gumshoes through Cape Town, South Africa:
In 1963 he and Jerry Garcia formed the (very) short-lived Palo Alto God Awful Bluegrass Ensemble - now, like Martha White flour, Pete Wernick's got Hot Rize!
Shovels & Rope: using music's simplest tools, the country duo is Americana's bright new hope
GET ON UP (LIKE A SEX MACHINE): HOW MICK JAGGER HELPED GET THE JAMES BROWN MOVIE TO THE SCREEN,
Bob Dylan's Dream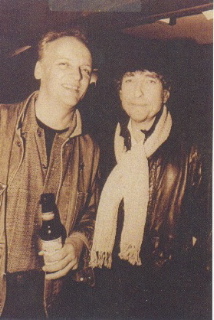 The late great Ken Regan shot this at the Supper Club, New York City
Bob Dylan's Minnesota - New York Times Sunday Travel by Steve Dougherty
SOMETIMES LOVE CAN BE SO WRONG, LIKE A FAT MAN IN A THONG JOHN HIATT: THE INDEFATIGABLE SONGWRITER
A BAND OF BROTHERS FINALLY ON THE MEND DAVE AND PHIL ALVIN SING BIG BILL BROONZY
People's CELEBRATING BEATLEMANIA, written by Stelvis (aka Steve Dougherty) and based on 1963 dispatches from Time-Life's London Bureau - its war correspondents didn't know what to make of the "outrageously long haired" Liverpudlians and their "wild pounding rhythms"
The Sinatra Club by Sal Polisi and Steve Doughery is now in Paperback at an airport (and Barnes&Noble) near you. They call him Sally, but that's not what makes him Crazy. Learn how to rob a bank and hijack a truck, what to do with 50,000 stolen watches when nobody's got the time and - as if you didn't know - who whacked JFK.
The Sinatra Club by Sal Polisi and Steve Dougherty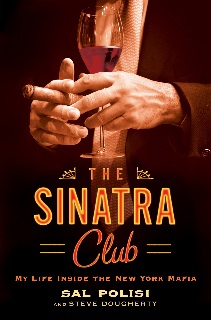 Now in Paperback
Al Kooper celebrates 56 years in the music business; his New Music for Old People blog also highlights Old Music for New People
Hurray for the Riff Raff - how a teenage runaway hopped freights and became a roots music star
An Officer and A Spy: Robert Harris's turns the Dreyfus Affair into a turn of the century spy thriler
Somehow I managed to contract a 19th century disease - consumption re-branded as tuberculosis - in the middle of the 20th century. They're tearing down Rochester's Iola Sanitorium to put up a Costco. My story in the Democrat & Chronicle
Kevin Bacon tweeted about this unknown band's cover of the Jackson 5's "I Want You Back" - they now have almost a million views - and this story by me in the WSJournal. (See video at bottom - Woman, she sing!
Amanda Shires - fiddlin' since she's a baby (well, almost), she has blossomed into a fine songwriter and singer...and fiddle player. This story languishes behind a paywall - if it blocks you, google it and get one free look.
3-D printer guns, lethal malware, missing nukes - soft spoken hard core thriller writer Charlie Huston's new "Skinner" will ruin your sleep
My stalker, Abe Lincoln; some guys just won't leave you alone
Slaid Cleaves is a great unsung songwriter out of Austin, whose name is out of Dickens and whose new album, Still Fighting the War is out Tuesday. My piece in Wall Street Journal is out June 21 2013
"I don't want to die in a Super 8 Motel," Jason isbell sings on his new album, "just because somebody's night didn't go so well."
Read my Wall Street Journal story on the former Drive-by Truckers mainstay at wsj.com
http://online.wsj.com/article_email/SB10001424127887324310104578511162077580272-lMyQjAxMTAzMDIwOTEyNDkyWj.html?mod=wsj_valettop_email
Adrian McKinty - The weather in Northern Ireland is lousy. And always with a chance of violence. Read my piece in the Wall Street Journal

file:///Users/Steven/Desktop/adrianmckinty/Adrian%20McKinty's%20Hard-Boiled%20Belfast%20Trilogy%20-%20WSJ.com.html
Osama Bit My Dog (And I'm Still Drinkin' About It)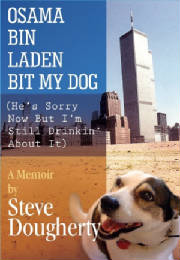 COMING SOON
THE SINATRA CLUB: Buy in hardcover at Barnes & Noble Hardcover and Kindle editions at Amazon.com
The Mob memoir I co-authored with Crazy Sal Polisi
The rise of John Gotti and the Decline and Fall of the New York Mob Empire PAPERBACK EDITION: JULY
Sinatra Club excerpt in New York Daily News: When the Mob Lost Its Mind...and bled to death
Publisher's Weekly review of The Sinatra Club
steve_dougherty@stelvis.com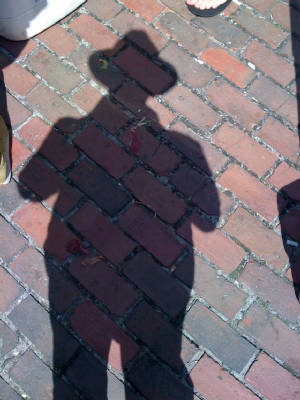 Will Write For Food
The Mob Hit That Rocked New York by Steve Dougherty LA Times OP-ED column Aug. 10 2012